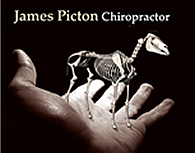 EQUINE , CHIROPRACTIC, OSTEOPATHY & ACUPUNTURE
Member Australian Veterinary Chiropractors Association
CHIROPRACTIC
Adjustments to spinal joint either manually or assisted i.e. Activator instrument.

To restore normal joint movement with specific short lever procedures.
This greatly enhances the function of the nervous system which controls all muscles and tissues of the body.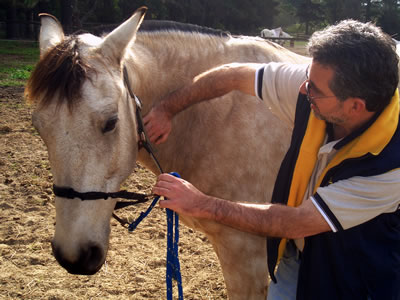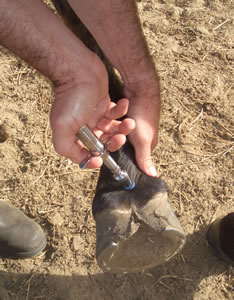 OSTEOPATHY
More subtle techniques which concentrate on the muscles, ligaments and fascia to obtain balance within the body.
Used in conjunction with Chiropractic work to achieve the best possible results.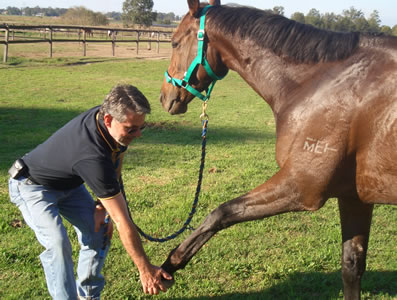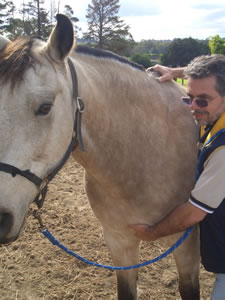 ACUPUNCTURE
An ancient Chinese technique over 3000 years old. It works by balancing meridian pathways in the body by either reducing stagnation e.g. muscle spasm or tonifying deficiencies e.g. muscle weakness.
The insertion of one or two needles can further enhance both the chiropractic and osteopathic effect.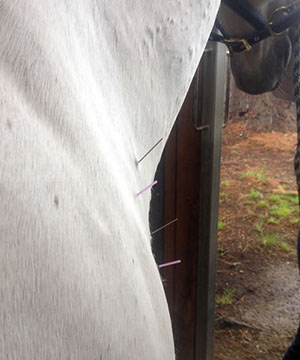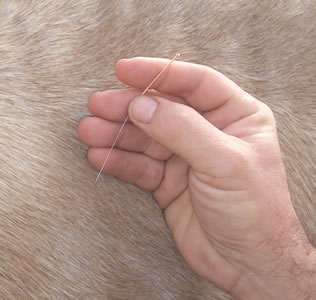 EXAMINATION
Consists of a complete history followed by a visual inspection of the horses gait. Problems are then assessed through specific tests and manual palpation. Treatments vary from horse to horse and from problem to problem.
Most horses respond dramatically with 1-2 treatments but like teeth and hoofs need ongoing maintenance to perform at their best.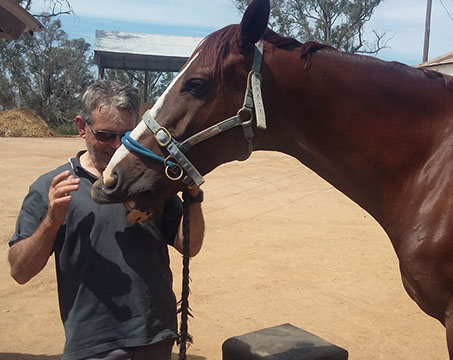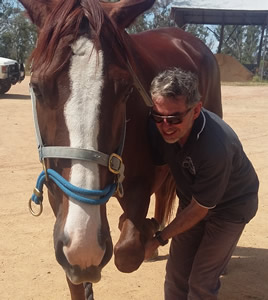 EQUINE / HORSE CHIROPRACTOR, OSTEOPATH & ACUPUNCTURIST ~ JAMES PICTON ~ AUSTRALIA ~ AUSTRALIAN EQUINE / HORSE CHIROPRACTOR, OSTEOPATH & ACUPUNCTURIST